As you may have heard, recently McDonald's commercial star Donald Trump was elected president by the country that has been consistently lowering expectations for the better part of 236 years.
When asked about his picks for the senate, Trump responded, "Oh right, I still have to do stuff after this whole election ends". He has now revealed his full ideal senate, which we here at The NP Reporter have exclusively here for you.
Chief of Staff: Reince Priebus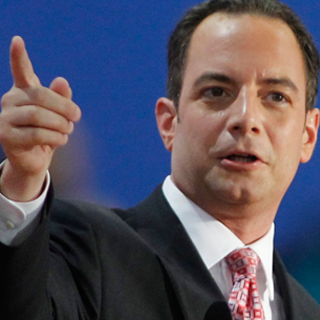 A controversial choice indeed for such a high position. When questioned about the choice of Priebus, Trump responded, "I meant Beavis, like the MTV cartoon guy. They must've heard me wrong. That was a good show, though".
Chief Strategist: Guy With Fake News Blog
He is when known for running some "news" website, called "Do The Bartman" or something. You can find such hard-hitting journalism there as "Would You Rather Your Child Had Feminism or Cancer"? Apparently his name is Steve Bannon. The man pictured to the left is actually Dr. Race Bannon, from the show "Johnny Quest". Our bad.
Chief of Chieferness: Harold "Hagar" The Horrible
Being a senator on a Trump ticket requires a certain degree of soullessness, and "it ultimately came down to a pirate of a viking", Trump recalled. Whether or not he is aware this is not a real person is to be determined.
Chiefer Sutherland: Dlanod Pmurt
This mysterious newcomer has an air of familiarity about him, as many people have noticed. However, there is no record of him existing before five minutes ago, and the Trump campaign has released six statements insisting he is in fact a real person. They're known for their truthfulness, so there's no reason to doubt that!
Apache Chief: Bill
Vice-Presidential-elect Mike Pence's imaginary friend has come through for him once again. Pence himself provided this photograph for us, and he assures us that "Bill will earn your respect. He earned me a gold sticker from teacher".
Well, those are the faces you should be getting ready to see in 2017! We wish them all the best of luck, except Bill, who stole my lunch from the fridge the other day.